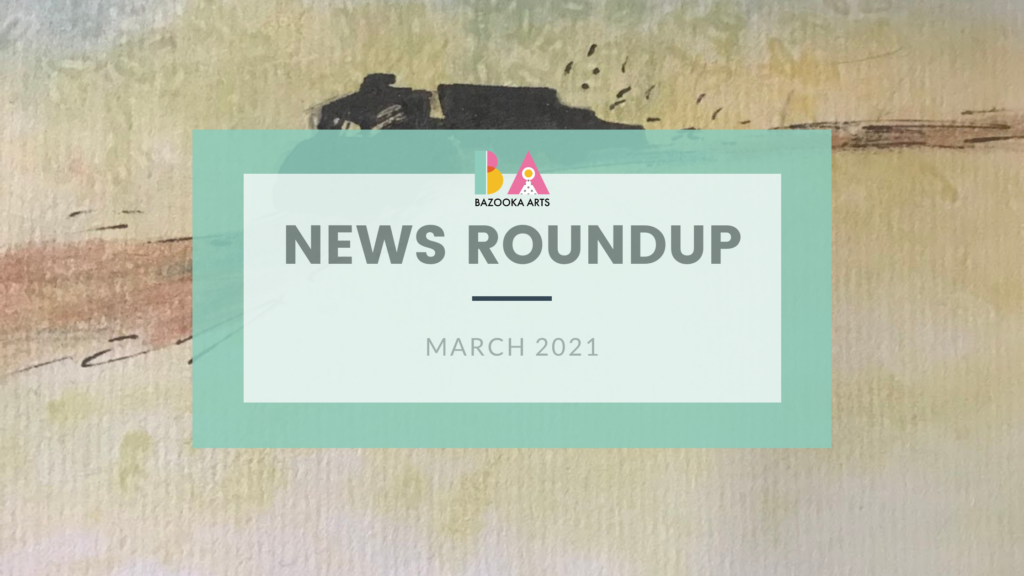 The first few months of 2021 have been busy here at Bazooka Arts, so here's a news roundup of what's been happening and what we're planning. We have been doing lots of planning for upcoming projects, all while our weekly groups continue to meet online focussing on nature, new light, growth and 'Normality'.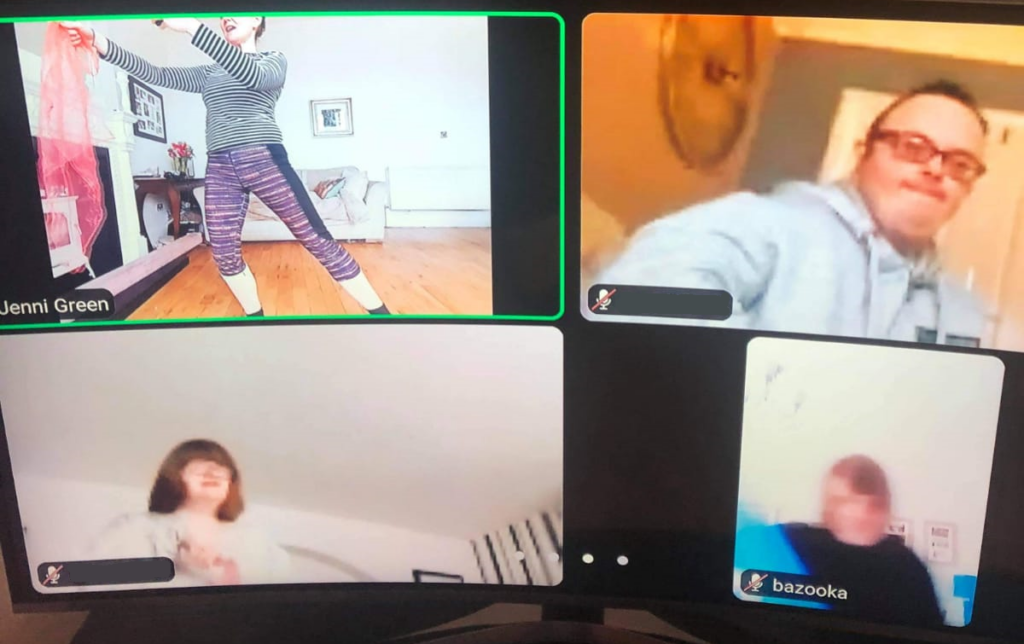 Our weekly drama groups have been doing lots of great work this month. The All Stars love a free dance to their favourite tracks on a Wednesday morning to keep their spirits up. They have also been working on muscle tone, therapeutic movement, choreography, drama games and always love to have a good catch up. They are looking forward to being able to meet face to face again, maybe even some outdoor work when restrictions ease and the vaccination programmes have progressed further.
Theatre Tonic have been writing poems, prose and scenes that explore the theme of a journey from our current situation of restrictions and social distancing back to normality and what this actually means. This work has been inspired by this year's Scottish Mental Health Arts Festival theme of 'Normality'. Below is a poem by Theatre Tonic member Louise
No more masks.
Ordinary life can resume.
Restrictions lifted
Meetings inside and out can go ahead again.
All around, everyone is happy
Loving the freedom
Imaginations can run wild again
Tea parties can be held inside again
Yippee!
We continue to work with schools across Glasgow and Lanarkshire focussing on child mental health and wellbeing. And we're excited to say that Bazooka has been awarded funding from the Scottish Government to deliver a pilot project in a North Lanarkshire cluster of schools which provide additional support for children with social, emotional and behavioural needs. The pilot will initially work with children in Primary years four and five.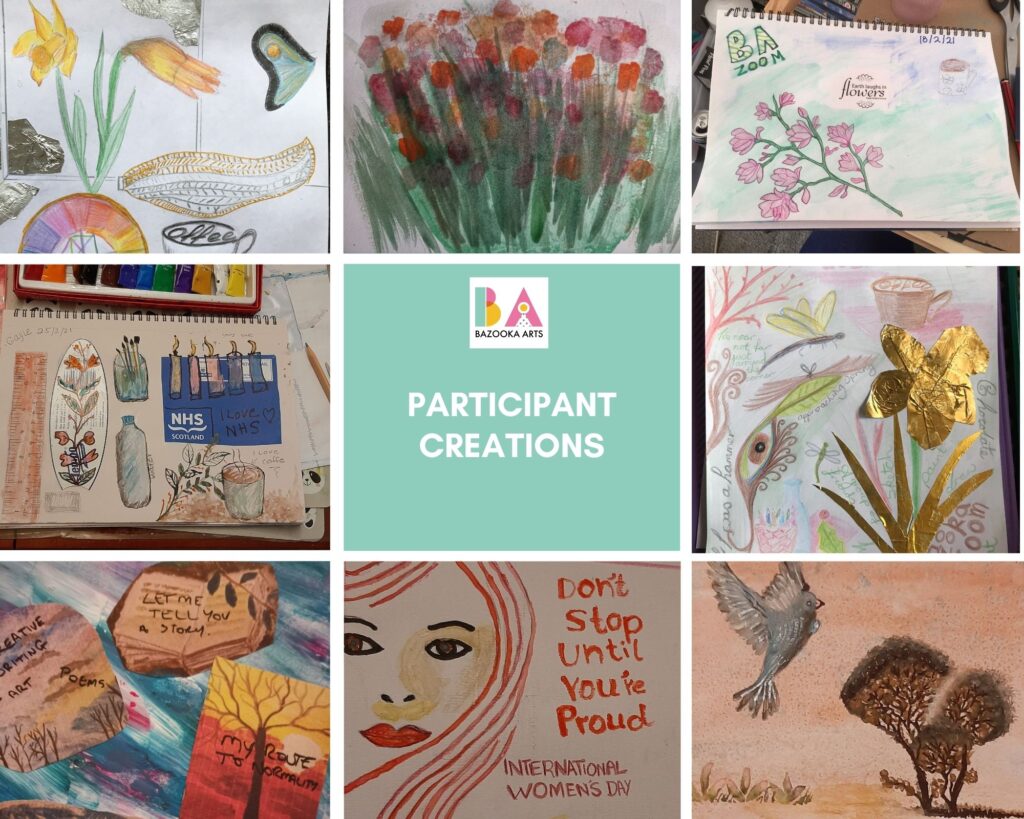 We continue to support members of our therapeutic programmes through messages, phone calls and a variety of online groups. We currently have two weekly visual arts workshops running which provide participants of our therapeutic and volunteering programmes with access to a range of techniques and inspiring themes. Artist Tracy Gorman's workshops provide an opportunity to work with mixed media techniques, inspired by the theme 'New beginnings, new growth and light' which look closely at nature as we move towards spring. Artist Gayle Robinson is working with Lead Therapeutic Artist, Bryony, on a 'Creative Café' programme which invites participants to begin sketching their surroundings and their day whilst they chat and catch up and drink tea or coffee. The work created in the group time and throughout the week is shared enthusiastically by participants on our Cluster groups.
The Scottish Mental Health Arts Festival (SMHAF) is taking place from 3rd – 23rd May 2021 with this year's theme focussing on 'Normality'. Bazooka group members came together on Thursday 11th February on zoom to help us to formulate our plans and ideas for creative outputs for the Festival. Drama groups have begun writing pieces of poetry, prose and scenes linked to the Festival, and we look forward to sharing some of these soon.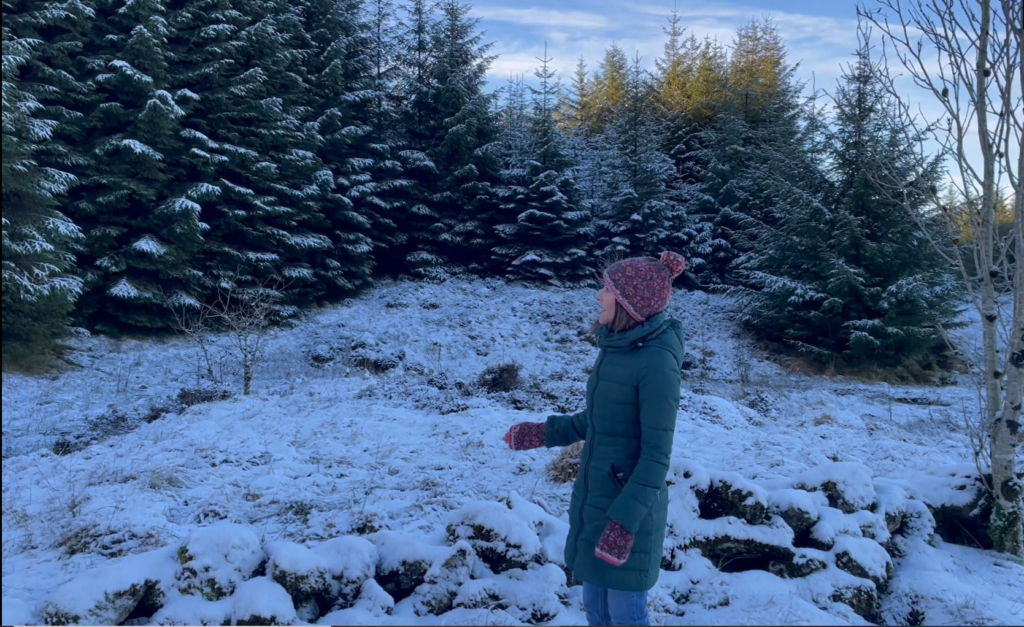 We are pleased to be working with Get Outdoors Lanarkshire on developing some videos which focus on the benefits of the outdoors for mental health and wellbeing. These videos were shown as part of a webinar for health professionals delivered on Wednesday 3rd March 2021, and we wrote a follow up 'How To' guide on printing with fern leaves which you can read and try out here. If you take part at home, we'd love you to share your creations online using #BazookaNature
We are also delivering a Creative Writing workshop in partnership with Lanarkshire Association for Mental Health which will focus on the outdoors.
Connecting Scotland Device Funding
We were fortunate to secure 14 Chrome Books and access to free internet connection from Connecting Scotland for people on our programmes who do not have access to a digital device or internet connection. With an increasing reliance on digital, pushed forward by the covid-19 pandemic, Connecting Scotland aims to provide digital access across Scotland to those who don't have devices. The roll out of devices began at the end of February, and we are pleased to be able to provide devices to 14 households across Lanarkshire to support them to get connected.
Secret Dishes From Around The World 3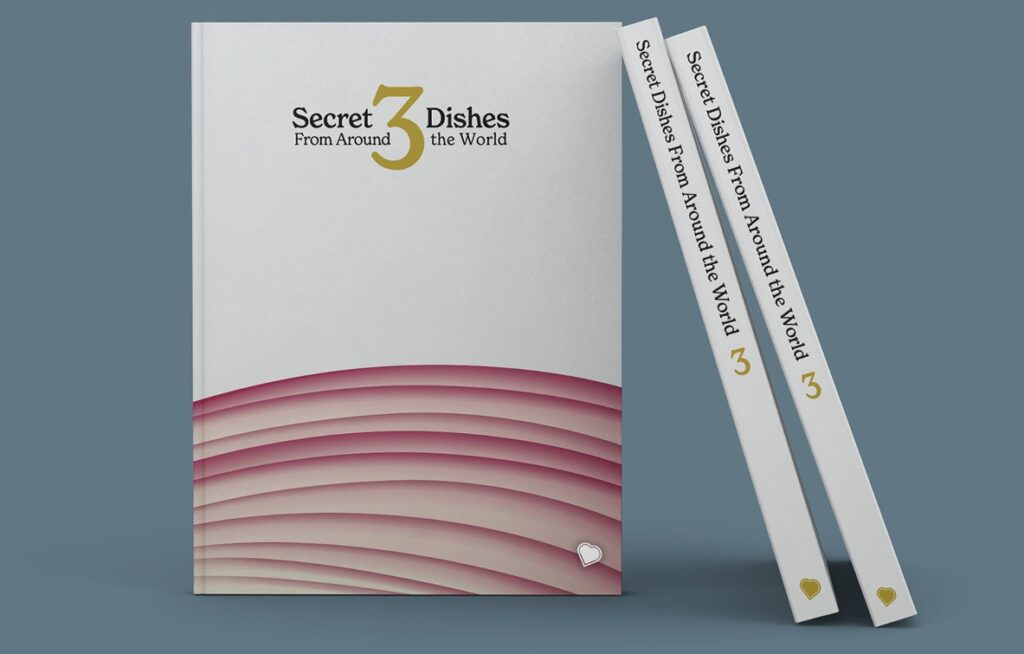 Last but not least, we were excited to announce that we have been chosen by Bounceback Food as the Glasgow organisation to be involved in creating artwork for the third edition of Secret Dishes from Around the World. The book will feature a total of 40 recipes from 20 countries around the world, with artwork commissioned and produced by community arts groups in the 20 areas of the UK where Bounceback is developing Community Kitchen programmes. The book will raise funds for the development of their Community Kitchens across the UK. Bounceback's crowdfunding campaign to raise the initial funds required for art and publication for the book reached its goal on 9th March 2021.
You can find out more and contribute to the crowdfunder stretch goals here.
If you would like to find out more about what we do, how we do it or any aspect of Bazooka Arts please get in touch.