This coming Sunday, 21st March is World Poetry Day, so we're sharing some top tips for writing poetry. So, if you're keen to give creative writing a bash, but aren't sure where to start, here we're giving you some top tips and simple ideas to help get you started.
Tip 1: Inspiration is all around
Look around you for some inspiration, this could be within your own home, or things you see while walking your dog, anything goes. It can be simple as demonstrated here by Karen.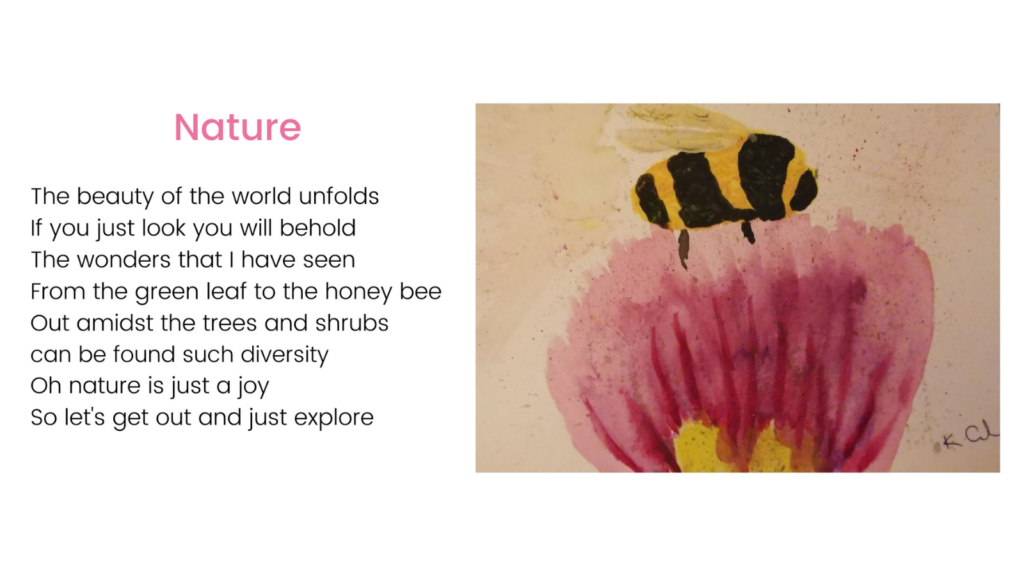 Tip 2: Pick a word and try an acrostic poem
Acrostic poetry is a really quick and simple way to give poetry writing a go. An acrostic poem is where the first letter of a line forms a word. Pick a theme or a topic you want to write about, and write a word about that theme vertically, down the side of your page. Then you can begin to write out words and phrases for each letter. Have a think about if you would like the lines to rhyme, or what you might like the first and last lines to say, then fill in the middle. Acrostic poems are simple, straight forward and effective, as demonstrated in Louise's poem about the SMHAF theme of normality.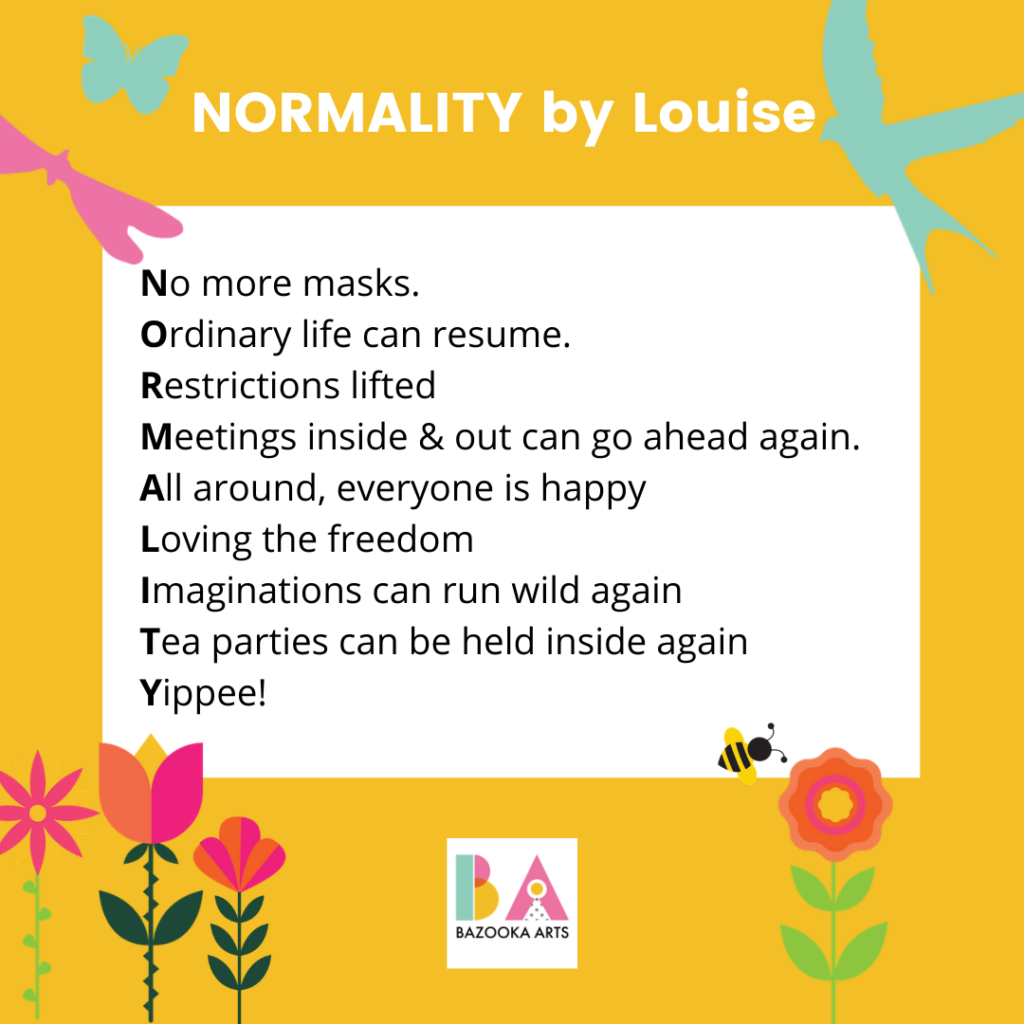 Tip 3: Try a haiku
A haiku poem is a traditional, short form, Japanese poem made up of just 17 syllables, arranged in three lines. The first and third line of haiku are each made up of five syllables and the second line has seven syllables. Traditionally, haiku poems are about the natural world, which fits perfectly with Bazooka's current focus on nature.
Because a haiku is short, you can pick a theme and play with lots of different words and phrases until it fits the 5,7,5 syllable form. If you're unsure if it fits, say it out loud, and count the syllables as you say them. The following example is a traditional haiku from the 'Haiku Master', Natsume Soseki
Bazooka Arts participants are currently taking part in a creative writing project, focussing on the ongoing theme of nature, as well as the theme of 'Normality' for the Scottish Mental Health Arts Festival which is running from 3rd – 23rd May.
We hope you found these top tips for writing poetry helpful. We're looking forward to sharing more creative writing and poetry examples from Bazooka Arts participants in the coming days for World Poetry Day, and in the lead up to and during SMHAF 2021.
If you'd like to find out more about Bazooka or would like more information on how to take part in our activities, we'd love to hear from you.