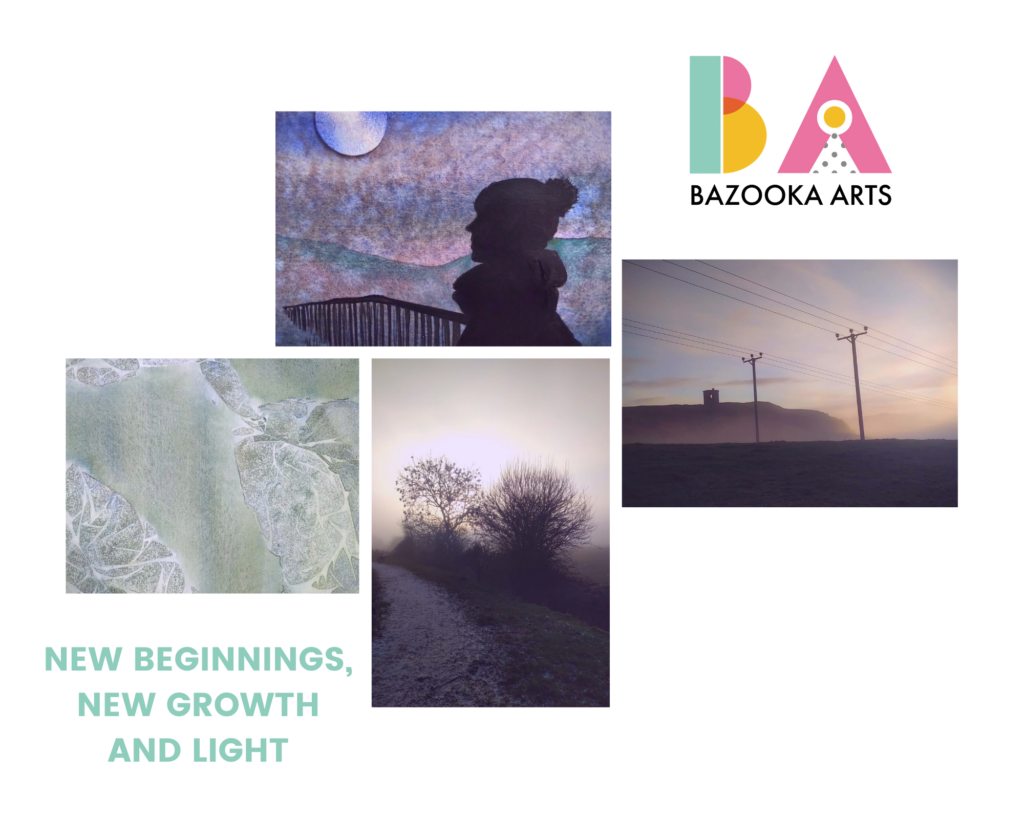 Bazooka Arts Winter Programe
The Bazooka Arts Winter Programme is focussing on new beginnings, new growth and light. Perfect for the beginning of a new year as we head towards the end of winter and the beginning of Spring. Throughout each of our groups we continue to focus on nature. Nature can act as a powerful metaphor for health and wellbeing and works particularly well as the focus of therapeutic and participatory arts programmes.
Our Volunteers are working with tutor Tracy Gorman to produce some fantastic pieces of work inspired by winter scenes. The group are enjoying creating textured watercolour backgrounds and working on top with line drawing or silhouettes painted with acrylic, they are coming along nicely.
Our drama groups are working on scenes and poems about journeys. They can be any journey where nature is a feature, past journeys or those to look forward to. So far these include bus journeys to the highlands and islands. The groups have also been working on sensory exercises and creative writing that capture moments of everyday activities they are missing from life before Covid. Moments like going to a café to enjoy coffee and a cake, eating a favourite meal in a favourite restaurant, catching the train into Glasgow and hugging friends when they meet.
#TimeToTalk Day – The power of small
4th February was also #Time To Talk Day, a campaign run by See Me Scotland. The campaign encourages discussions about mental health and wellbeing. This worked well for us with our weekly online Creative Café taking place on Thursday 4th February. We spent some of that time talking about this year's theme – 'The Power of Small'. The afternoon saw the sharing of great conversation, laughter and virtual hugs among our volunteers, participants and artists. While chatting our participants created sketchbook pages of the everyday things that bring us happiness, something that is particularly important at this time.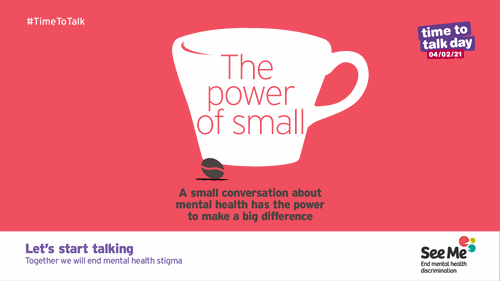 Looking to the future
This week we're looking more closely at our plans for the future. We're excited to be getting together on Thursday with participants, tutors, volunteers and staff to discuss our creative plans and look forward to sharing the outcomes soon.
If you would like to find out more about any aspect of Bazooka Arts please get in touch.