This summer was a little different for all of us here at Bazooka Arts.
After lockdown began in March, we had to change how we deliver our therapeutic arts programmes. Our projects focus on developing positive health and wellbeing through arts participation and, until March, largely took place in person.
Read our previous blog post about our COVID-19 Response here.
As we moved into the summer months, we adapted and changed our programmes to be delivered remotely.
Our Summer Programme
Through our COVID-19 response, our summer programme shifted to focus on remote therapeutic arts and storytelling. We delivered packs to allow continued participation and contact, allowing participants to continue to connect with each other and work on arts projects together.
Our summer programme launched in early June 2020, it was a programme for over a hundred participants, including adults and children. Most of our activities took place over a combination of Zoom chats, video tutorials and an online discussion platform called Cluster. These activities were also supported by phone calls and texts for those who have barriers to access to technology.
We used themes to take our participants on a journey at a time when real life options were limited. Starting with the theme of "Nature at Home" we encouraged people to go out and about, looking at nature near home to inspire their artwork. Our next two themes then took them on imaginary holidays starting with the Sea theme and ending with Tropical paradise.
We've worked across all kinds of media including silk and fabric painting, drawing, colouring, photography, drama and creative writing.
Here are a few highlights of our summer projects.
Nature At Home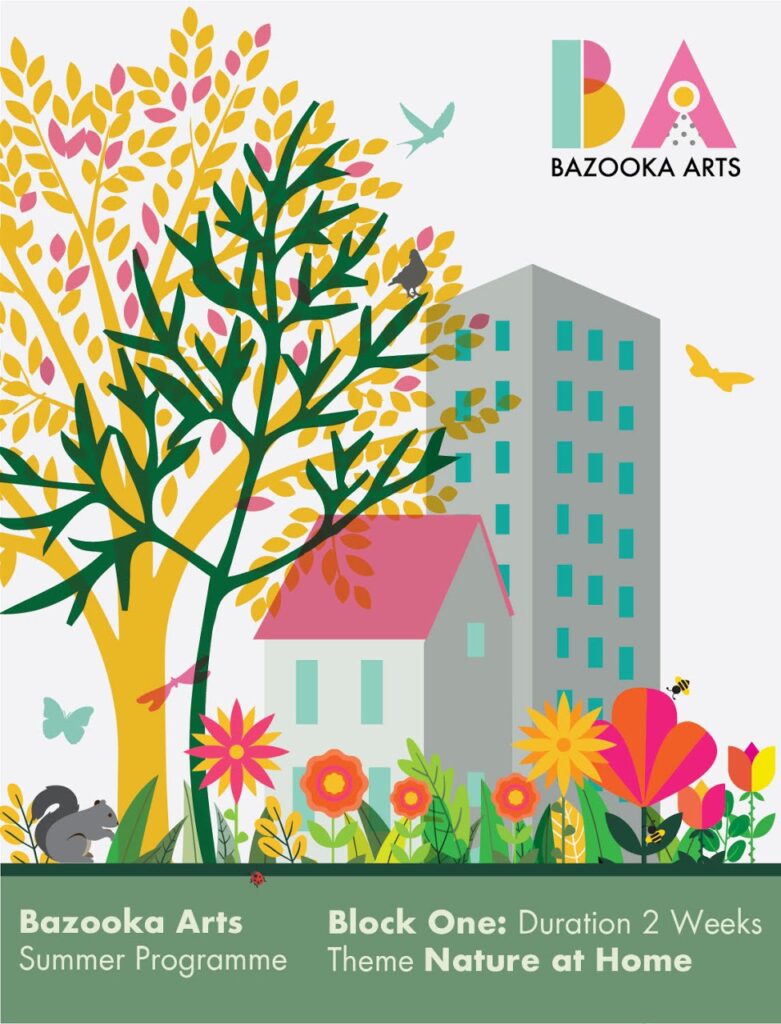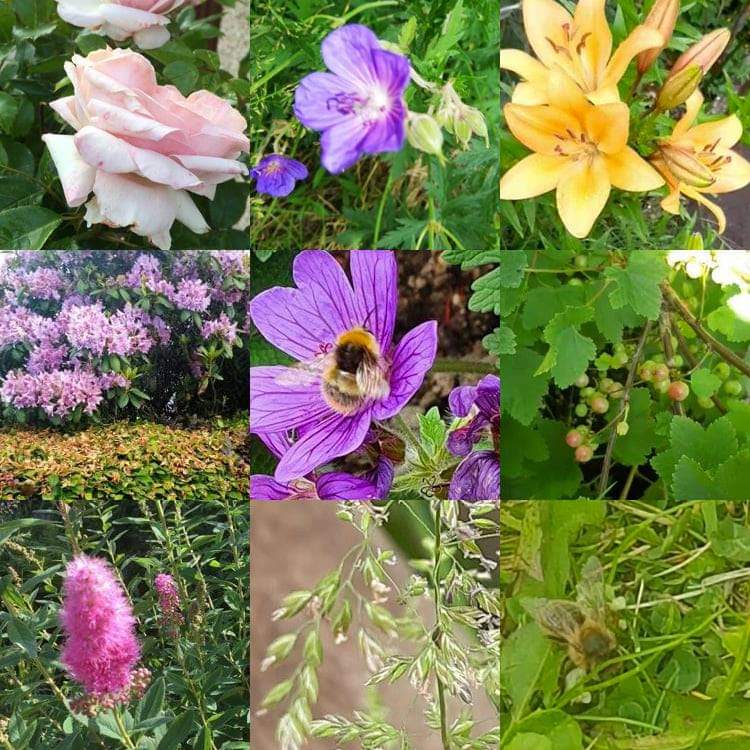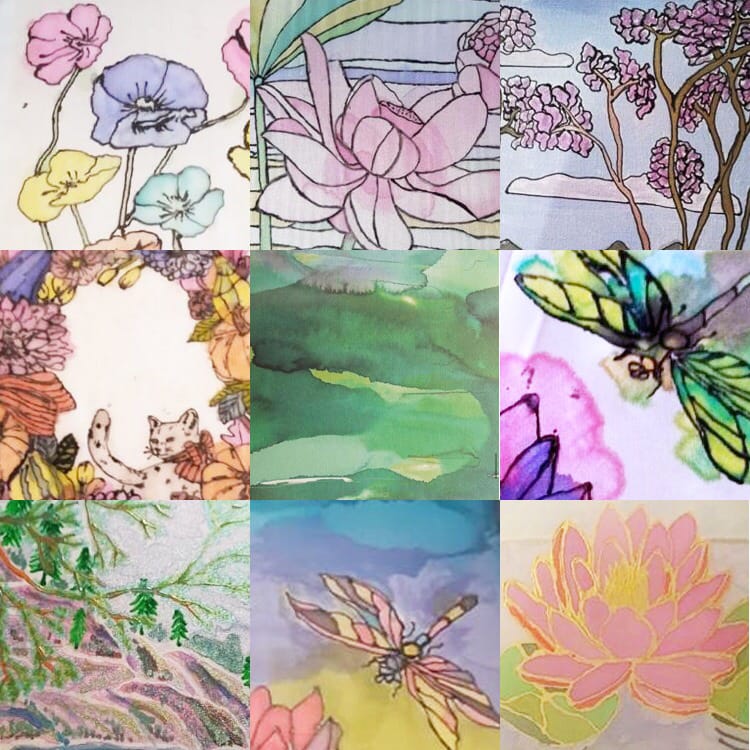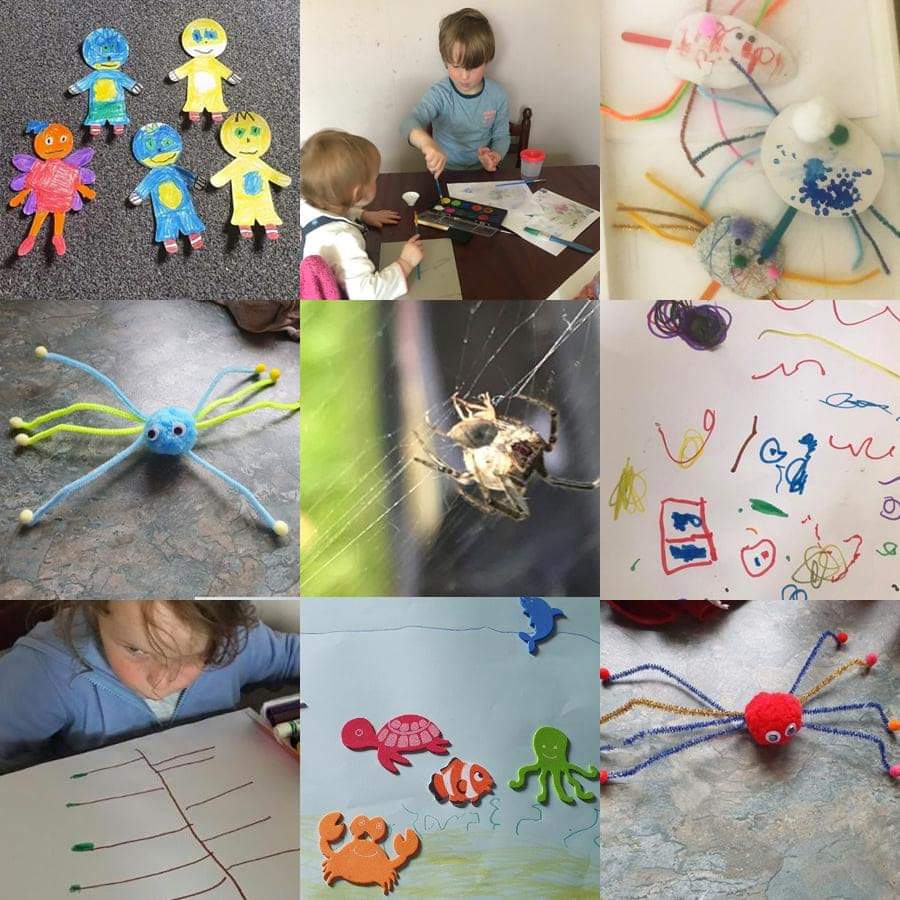 The Sea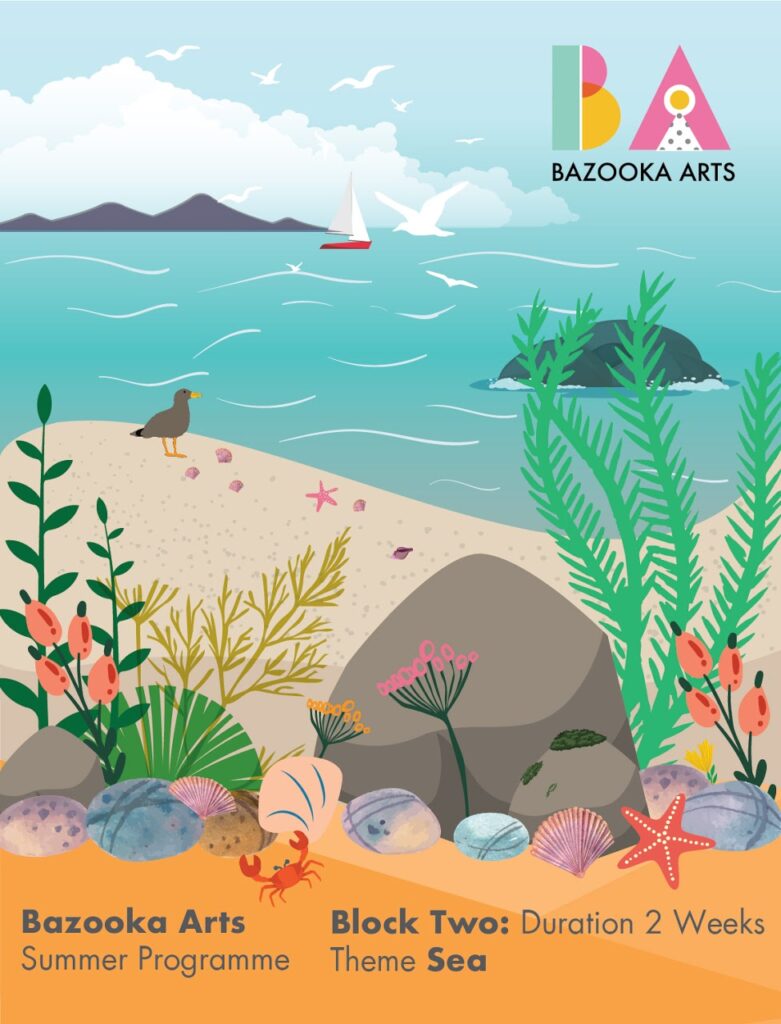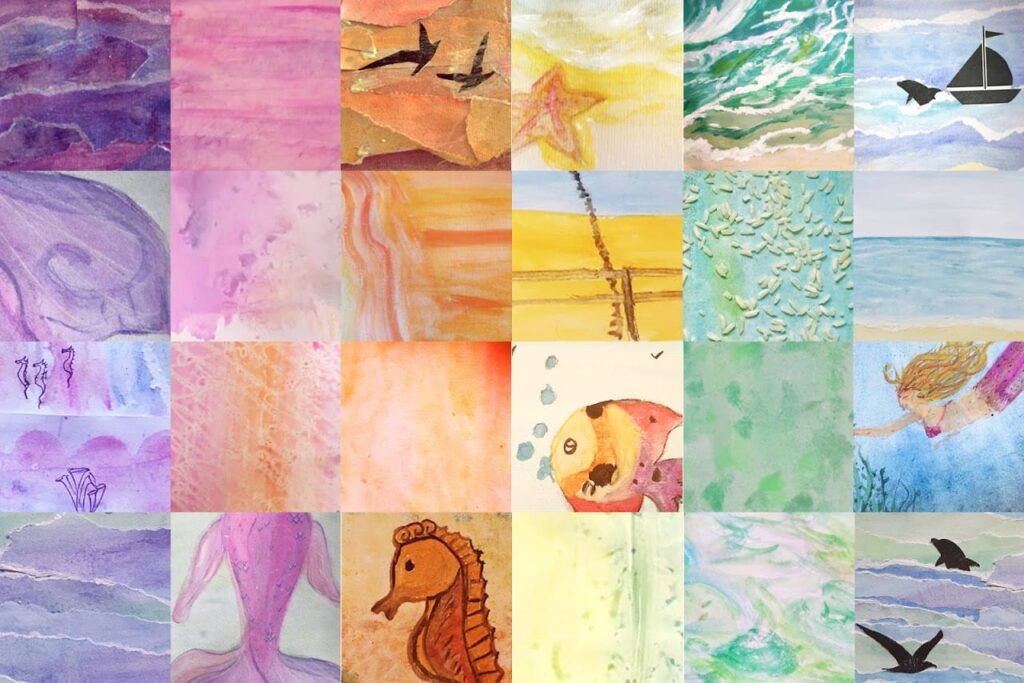 The Tropical theme included video workshops on watercolour techniques with our therapeutic artist Tracy Gorman. You may also have seen some of their Autumn leaves artwork in our recent blog post.
Tropical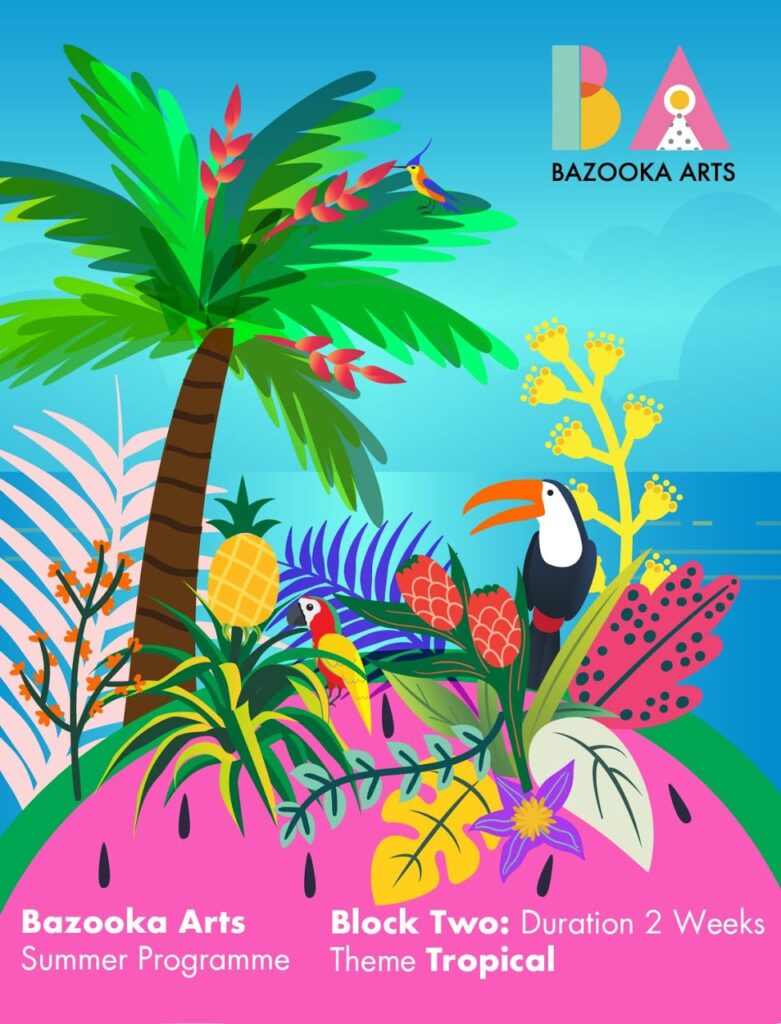 Filmmaking
Two of our drama groups, All Stars and Acting Up, also had a busy summer.
All Stars
The All Stars are an adult drama group that we have worked with for the last 14 years. This is a weekly therapeutic drama group for adults with Additional Support Needs. Our therapeutic movement and drama artist Jenni Green has continued to check in with the All Stars and their families at the same time that the group would be on every week.
She has run workshops on a variety of platforms including Zoom, WhatsApp, Gem, and phone calls. The participants grouped together based on which resources they had access to.
Here's a film they put together this summer.
Acting Up
Our after school group drama group for primary aged children, Acting Up, also kept up their workshops through the summer term. We ran action-packed weekly workshops on a whole variety of themes, taking the children all over the world, to outer space and far off magical lands – in their imaginations, without leaving their living rooms.
Our P7 girls also continued to meet each week on Zoom to practice their graduation performance piece, planning how they would film it if they weren't able to be together. We were able to film their performance of the 'Witches' of Macbeth in the local woods.
Play reading
We have run weekly play reading sessions on Zoom for therapeutic theatre group Theatre Tonic. They had been using the time to rehearse the play they had been working on before lockdown called The princess' Blankets. They have also used the time to explore other play texts including Rona Munro's new adaptation of Frankenstein.
The Impact
The Summer programme was created as a response to a crisis. For us it was a new way of connecting people to the arts and each other at a time when people who were already struggling with mental ill health and isolation needed it most.
Some people had very little experience of arts and some had lots, what was important for us was to encourage people to use creativity and art making as a resource for boosting their health and wellbeing at such a difficult time.
"When lockdown happened I felt lost. But now I've picked up art again for the first time in ten years! It's taken my mind off everything and helped in the long-run."

Bazooka Arts participant
Without the context of the pandemic we would not have created this remote summer programme. It has been a time of innovation and discovery for us as an organisation.
There have been so many positive attributes we had not considered, one of the greatest being connecting our participants from different geographical areas and projects to each other through our Creative Community Cluster. This online forum has created a friendly and creative digital community that has been a welcome place for people to share their art work and to praise and encourage each other through comments and chat – bringing much needed kindness and connections for everyone.
As you may have read in our recent blog about Getting Together With Our Participants, we had a brief spell in the late summer where we were able to get together to visit Summerlee and Drumpellier Park in a safe, socially distanced way.
Now that it's Autumn, lockdown restrictions have continued to change and we have launched our Autumn Winter programme. People have received a combination of new art materials, plays and props. They are watching video tutorials and taking part in Zoom workshops using autumn/ winter themes to inspire print making, collage, drama, movement and creative writing.
Our volunteers are making cards and prints for our Etsy shop to sell for Christmas which will help us fundraise for our 2021 therapeutic programmes.
Special Thanks
Finally, we'd also like to give another big thank you to the funders who made our Summer Projects possible.
Our thanks to Scottish Government Wellbeing Fund, The National Lottery Community Fund Scotland, National Emergencies Trust, Foundation Scotland, CORRA Foundation, and The William Syson Foundation.
Learn More
If you are an individual or organisation interested in learning more about our programmes please get in touch.