Over the last month we've been able to spend time working outside – gathering with small groups of people from our therapeutic arts programmes to create and connect.
Create & Connect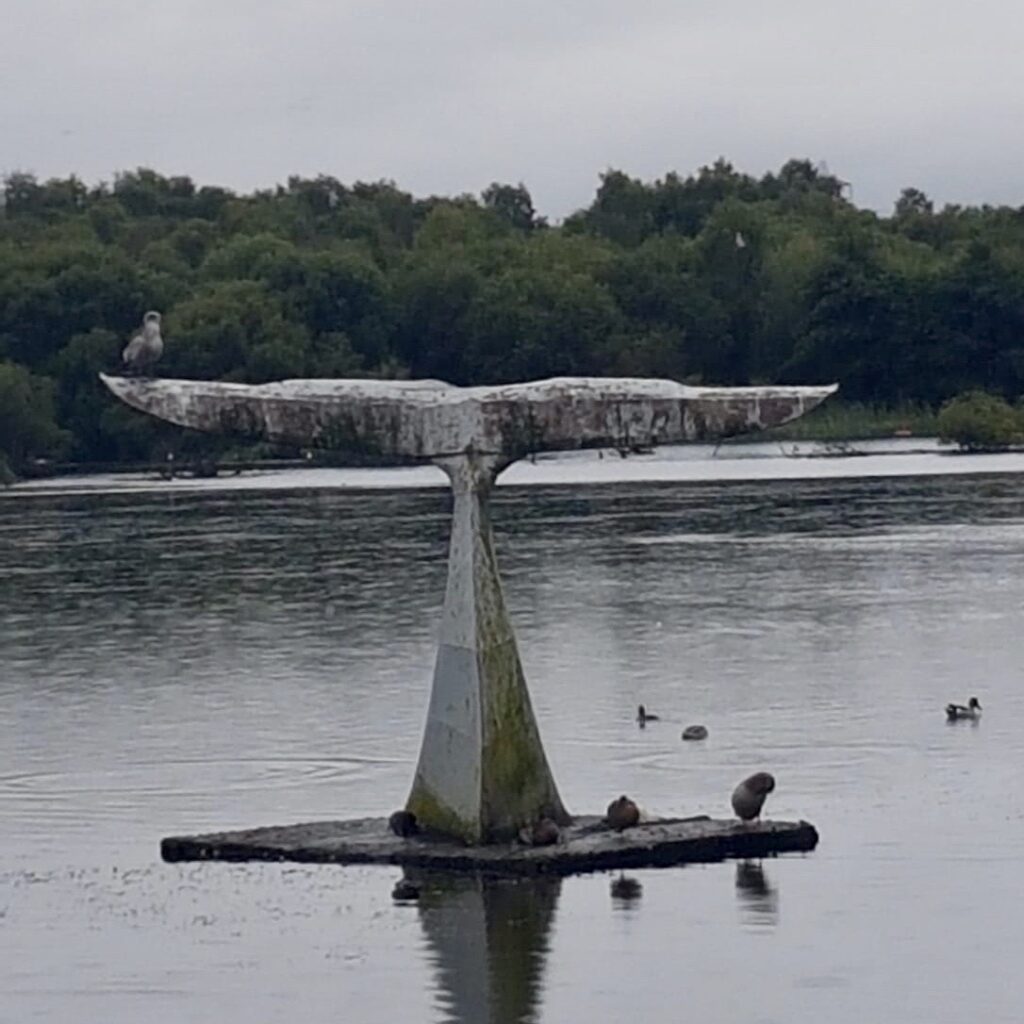 We took a couple of walks round Drumpellier Country Park, which is beautiful. A few weeks ago we were also able to visit Summerlee Museum of Scottish Industrial Life in Coatbridge.
This has been an amazing location to connect with people outdoors, with the added benefit of open toilets, café and indoor exhibitions when the unpredictable autumn weather all becomes too much.
Landscapes of Water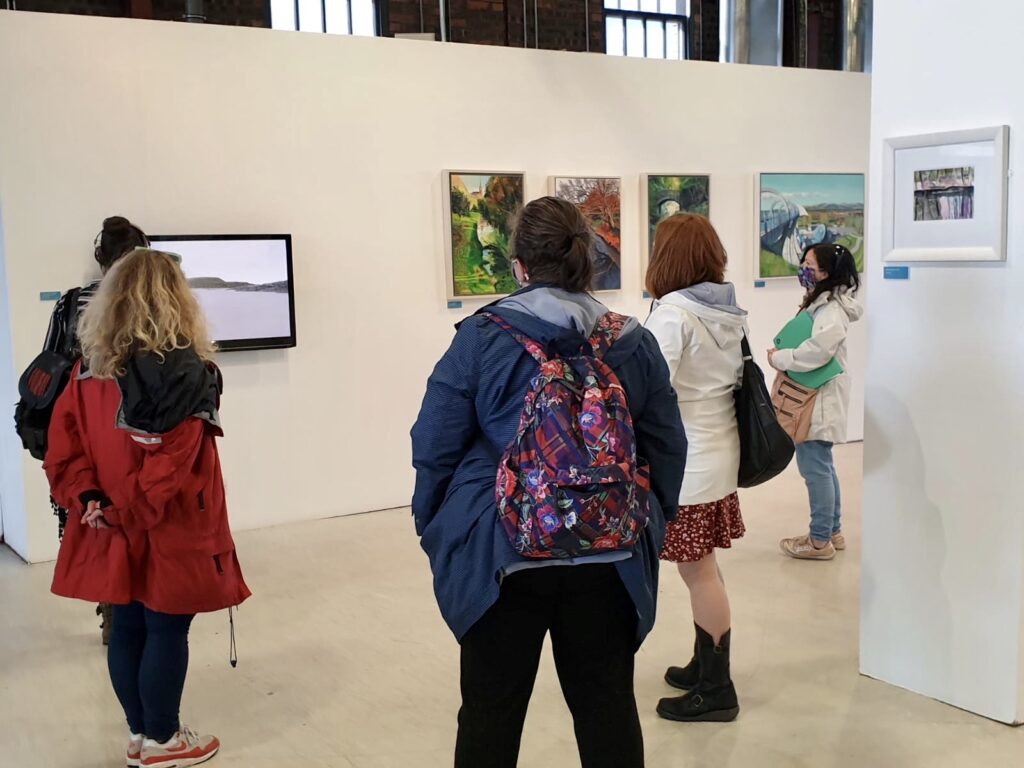 An exhibition of work by the artist Lesley Banks called Landscapes of Water is currently on display in the museum. Lesley's work captures many of the wonderful coastal and inland waterways of Scotland – including the Monkland Canal outside Summerlee itself.
The exhibition follows Lesley's process, from seeing the area itself, then into the exhibition through her sketchbooks, drawings, and final pieces. Many of us enjoyed seeing areas we recognise, like The Kelpies in Fife. We also enjoyed looking at the more abstract works and the texture of the artwork, like how the light played on the water. We were also able to identify some of the wee beasties on the water on the Monkland Canal!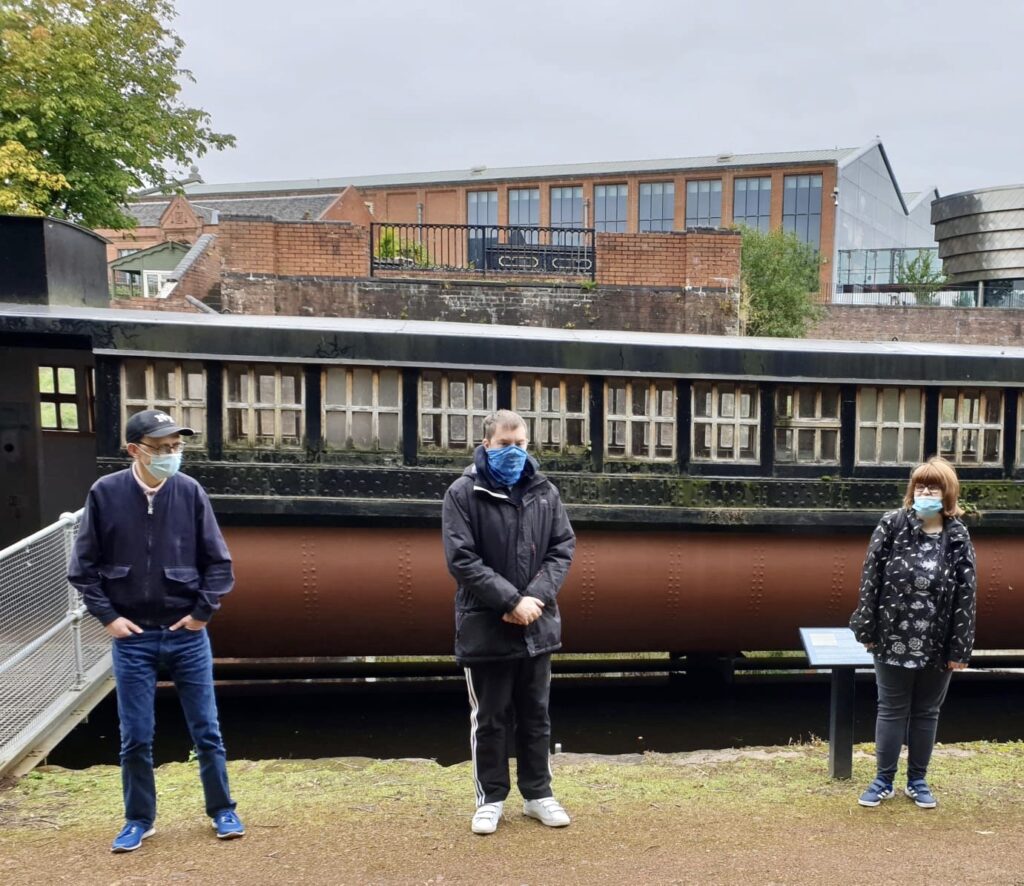 The theme of the exhibition and our walks along the canal reminded us of the tangible truth that nature is reliable, it's ever-changing and adaptable.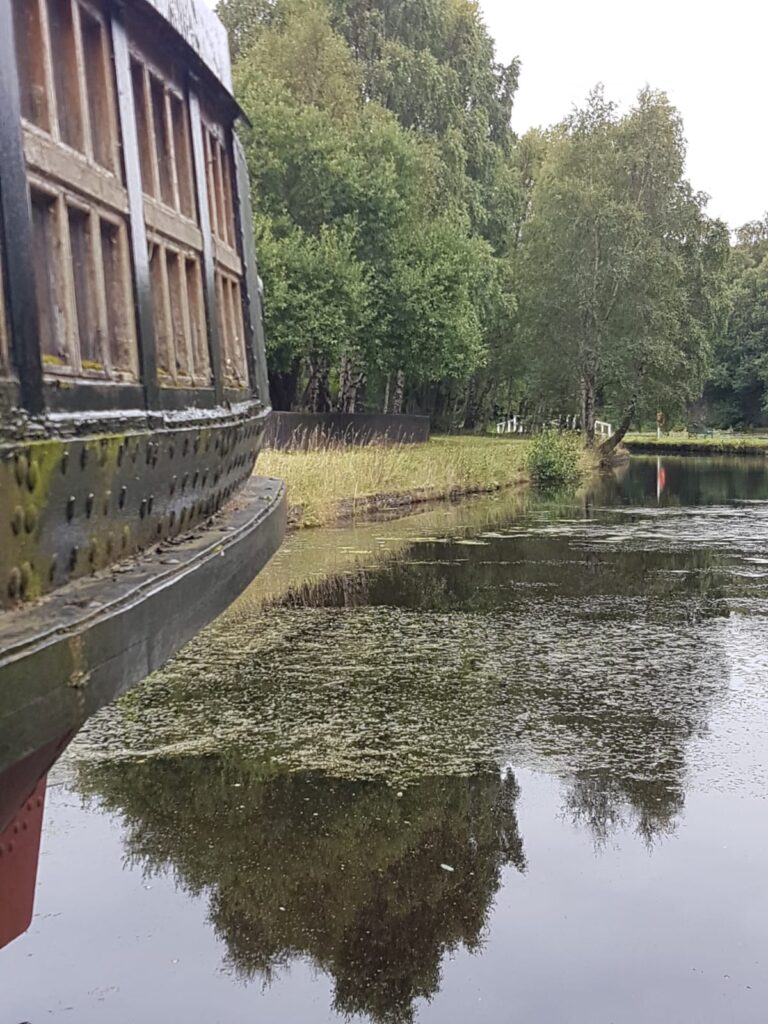 Finding Inspiration
We have taken inspiration from both the exhibition, the museum, and the canal itself. Visiting such a beautiful place, filled with interesting objects, stories, artworks and history has helped us all reignite our creativity. It has also gone some way towards us overcoming the fatigue of enforced distance, working remotely, and sadness of losing our weekly workshops.
We will have to continue to adapt the ways that we create and connect. It was great to be able to see some of you in person while we could!
One of our participants, Shamim, took a picture (left) on our outing. She then took it as inspiration for the fantastic painting on the right!
Gather
Even when we can't gather as groups of people easily, there are other ways we can gather. We gather our harvest in many ways to prepare for winter, the months of survival. We gather inspiration from nature to fuel our creativity. We gather strength, resilience and we gather new ways to connect with each other.
Adapting to being out and about and at a distance some of our All Stars drama group members went on a hunt for items that started with the letters that spell G – A – T – H – E – R. This led to some great discoveries including a pink accordion and a stuffed rabbit on a canal boat! These may well be starting points for some interesting new stories.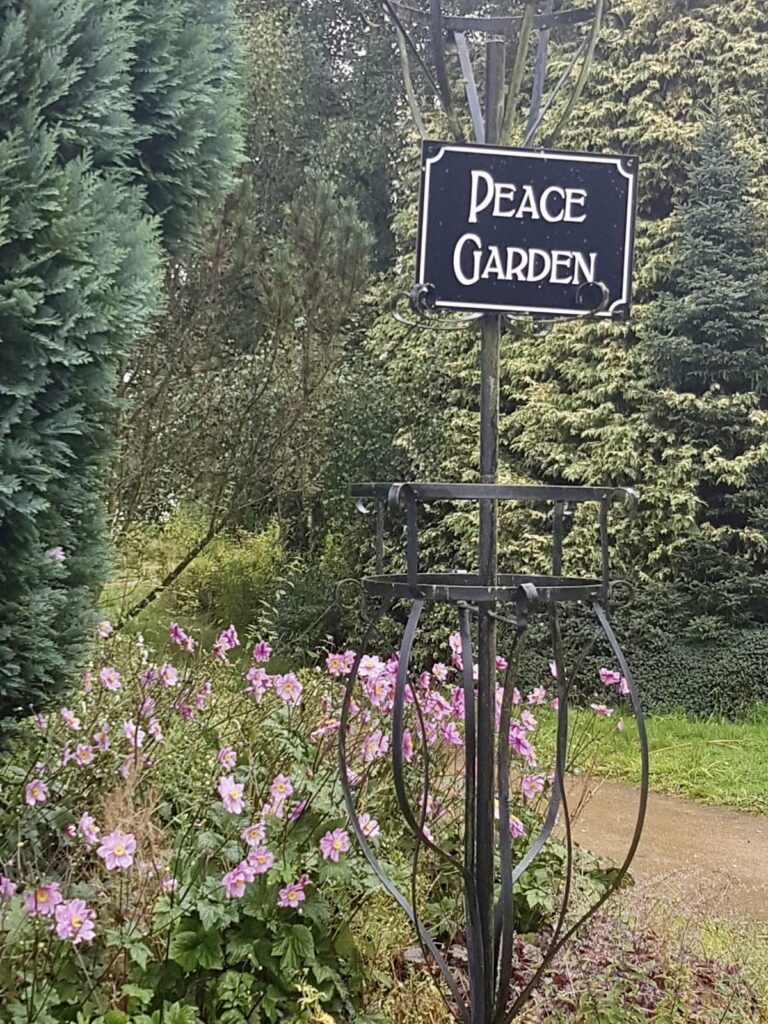 Our Challenge To You
Today we want to share some of our art challenges with you so that you can try them for yourself at home.
Here are the challenges:
1. Go on a G- A- T- H- E- R hunt!
Next time you are out for a walk, find interesting objects beginning with each letter of the word "GATHER" and photograph them. Use this as a starting point to create some artwork. Maybe you could create a photo collage of the objects, or use them as a starting point for a story or a poem. You could draw or paint the items. Or even create a piece of digital art based on the objects!
2. Look to the water
We don't always notice the water around us. It could be the rain in the sky, a puddle on the ground, or a bigger body of water like a river ot the sea. Take a moment to consider some water and think about how you can create something with it. Take a photo, make a painting. How can you capture water?
3. Celebrate the Autumn leaves
The leaves won't be with us for long! The changing season is a special moment in time. Why not:
– Take photos of autumn images autumn colours create a photo collage
– Photograph leaves over the course of the season to capture their changing stages
– Create a Mandala using fallen leaves in a variety of colour.
We'd love to see your work, too! Tag us on Facebook, Instagram or Twitter, @bazookaarts. You can also use the hashtag #BazookaArts.