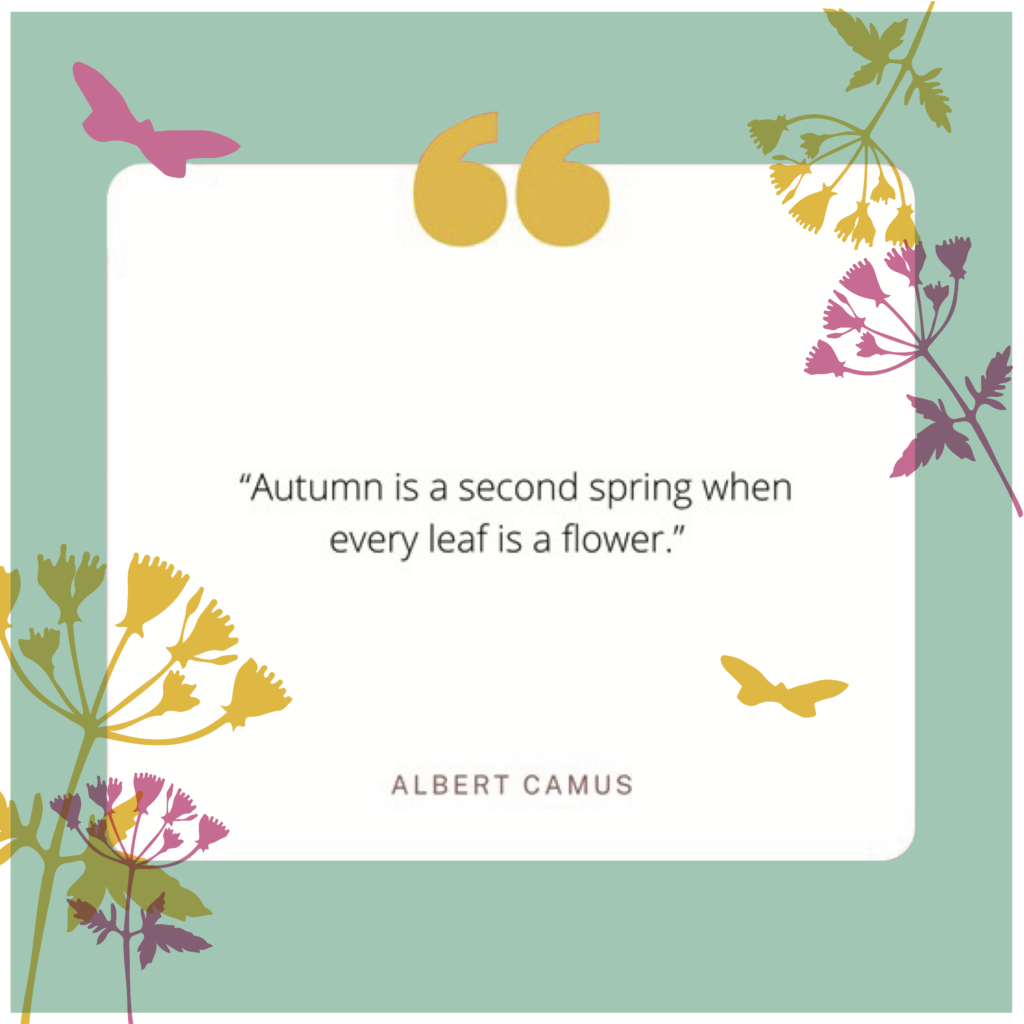 This Autumn, we'll be looking at the theme of Nature.
We like to celebrate the changing colours of the leaves, notice how the light changes as the nights draw in earlier, and coorie up as the weather grows chilly.
What do you notice around you at this time of year?
Do you have any special memories associated with the Autumn?
What changes around you? The colours of the leaves, the weather, the wildlife. What else?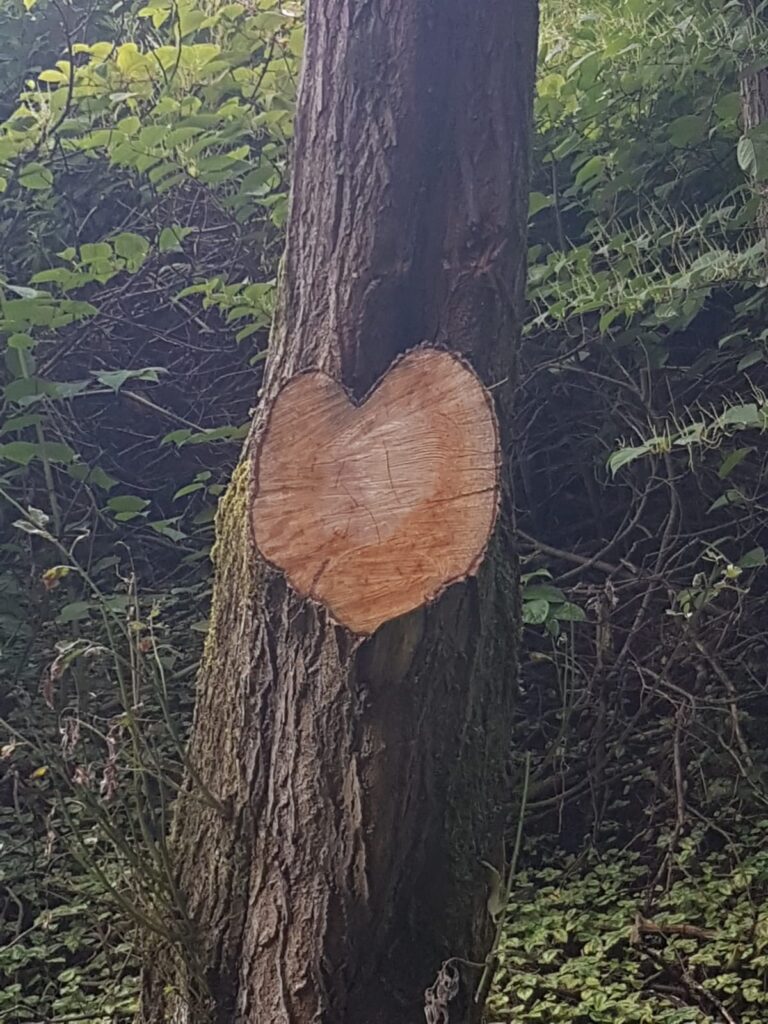 Autumn Leaves Challenge
Lately we've been looking at leaves. There's more to a leaf than first meets the eye!
We challenged our participants to look around and be inspired by the new season.
Be inspired by the nature around you!
Inspiration
Here's an example of our inspiration from art: the work of Andy Goldsworthy.
Autumn with Our Participants
One of our tutors, Tracy Gorman, has been delivering workshops with participants on Zoom. They've been looking at how to incorporate autumn leaves into watercolour and silk paintings to create beautiful results.
Ferns work particularly well to create prints.
Tracy laying ferns on wet watercolour, leaving to dry and then lifting the leaves to reveal prints.
More Autumn Leaves
Some of our participants have been working on some artwork around the changing leaves.
Shamim took a picture of a beautiful tree.
Amanda created this wonderful painting using leaves and paint to make prints.
Amanda also used found leaves as part of this watercolour collage.
Karen created this fantastic autumnal scene with leaves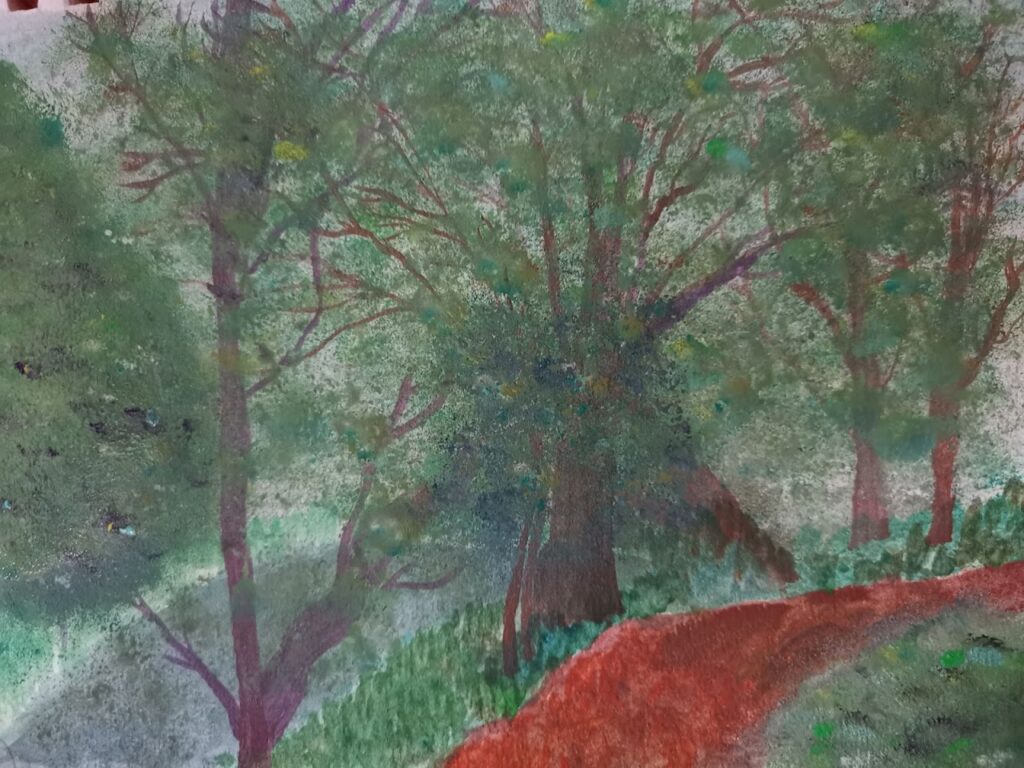 Your turn!
Why not share something you see with us this week?
You can tag us @BazookaArts on Facebook, Instagram, or Twitter.