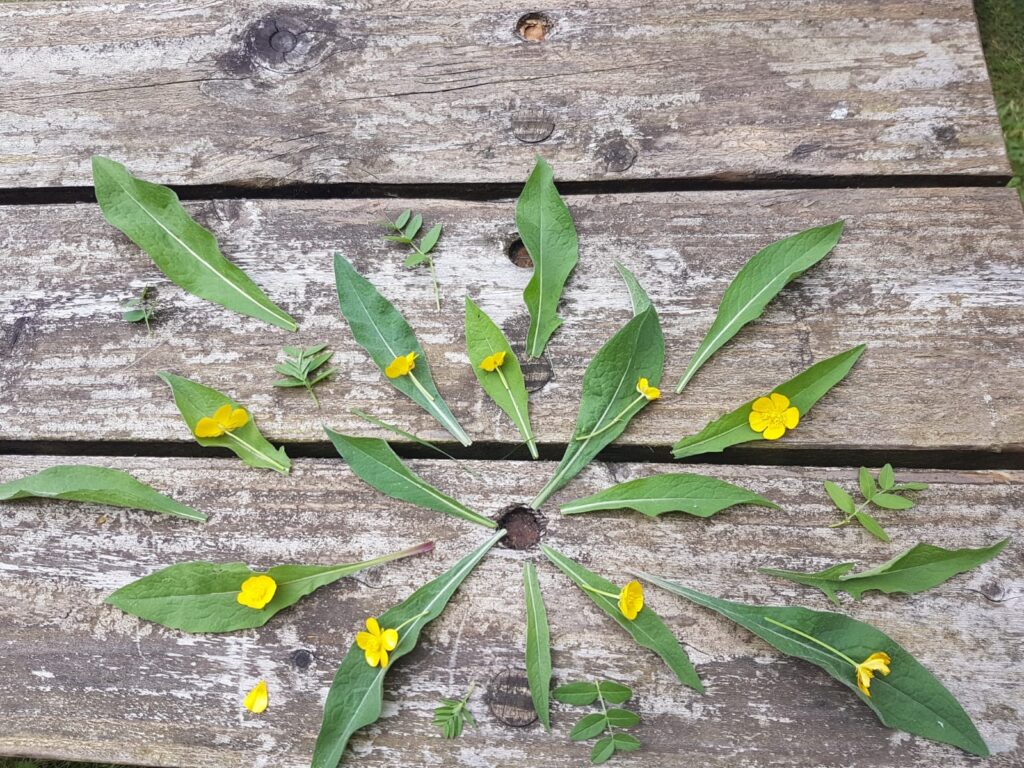 Are you looking for something creative to do outdoors? Well why not try out some environmental art with things you can find on a walk.
Andy Goldsworthy is one of the most noteworthy environmental artists, creating eye catching and beautiful pieces of art from things he finds in nature. Here are some of his pieces for inspiration.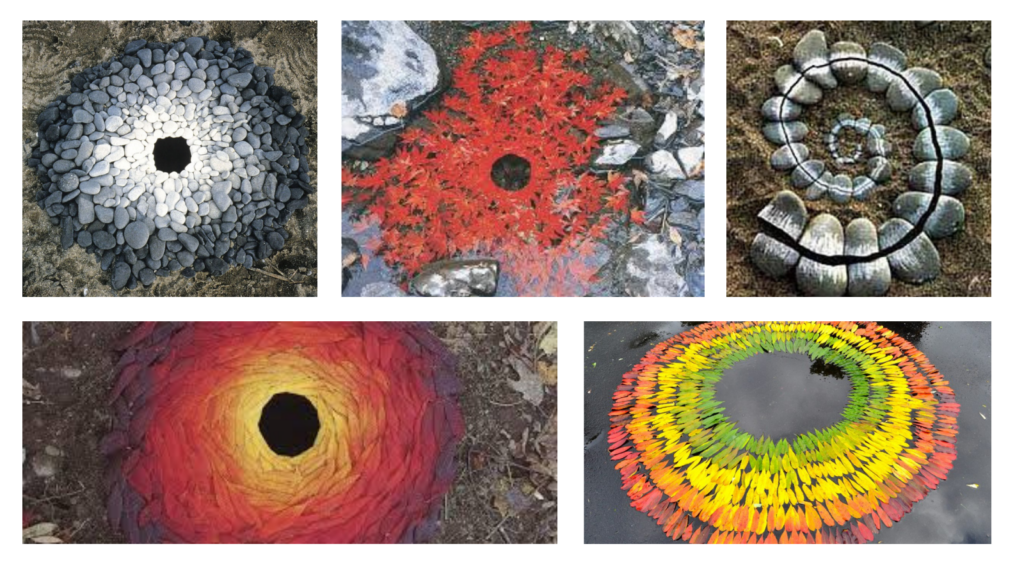 While Andy Goldsworthy pieces are large, time consuming and intricate, our own land art doesn't need to be. At its core, Andy Goldsworthy's work is simple, using one or two elements to create his pieces such as stones, or leaves. He uses colour and size to create impact, for instance as you can see above where he uses one colour he creates pattern, where he uses more than one colour he creates a gradient. With the stones there are examples of use of both colour and size to create completely different, but equally beautiful pieces.
While at Summerlee, our participants used Andy Goldworthy as inspiration before going to look around the area to find elements to use to create artworks.
You can do the same while out and about, pick different small florals, leaves, sticks or stones that you like the look of. Once you have collected plenty, then find a space on the ground, or on a bench to begin laying out your elements in different ways until you find a layout that you like the look of. Why not take a picture and show us your finished pieces? This is a great activity to do with the kids when out on a walk. It's also good to do in every season to look at the differences in nature throughout the year.
Here are some of the lovely pieces created while we were at Summerlee.
If you'd like to find out more about Bazooka, or would like more information on how to take part in our activities, we'd love to hear from you.