Spotlight – Therapeutic Drama at Bazooka Arts
We can't believe it's springtime already – we thought we ought to bring you up to date with what has been happening with Bazooka so far in 2022.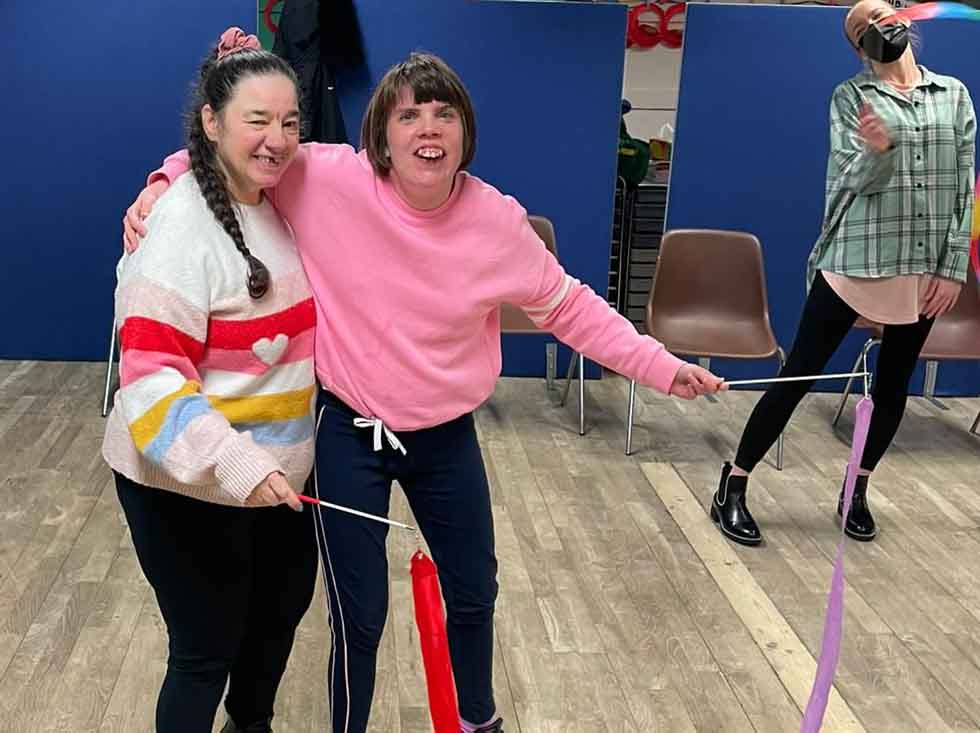 Although we have been quiet on social media, behind the screens, things have been very busy.
We are delighted that despite a tricky start to the year as a result of the Omicron variant, participants, staff and volunteers have all pulled together; and as a result, new creative shoots are springing up in lots of directions. We can't wait to mark Bazooka Arts 21st year as an organisation!
Today, we thought we would share what our drama groups have been up to over the last few months.
Theatre Tonic Update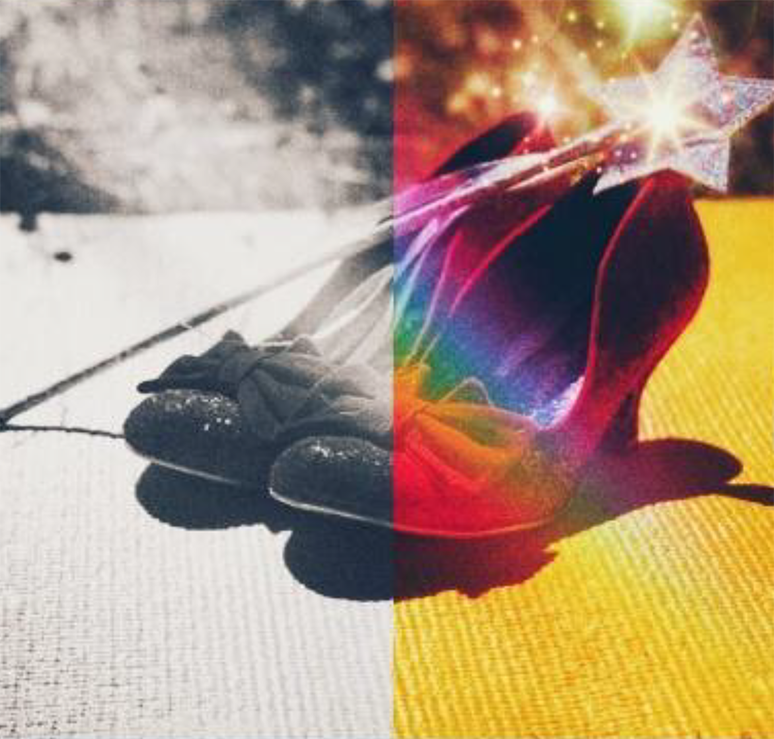 Ruby Slipper and Rainbows – The Road to Recovery is a project we have been working on with Theatre Tonic – a Therapeutic Drama group for adults living with mental ill-health and other long-term conditions. The group is putting together participatory Performance Workshops for the Scottish Mental Health Arts Festival, which will be held on the 5th and 6th of March at the East Kilbride Art Centre Theatre.
The group will be collaborating with the public and inviting them to explore scenes and themes from 'The Wizard of Oz.' Theatre Tonic have been exploring how these scenes relate to our experiences of the pandemic; a storm which blew us off course, filled our windows with rainbows, and forced us to be No Place Like Home – for long periods of time.
At last week's group, Theatre Tonic had great fun testing out exercises for the workshop, developing some great improvisation games to bring the audience into the experience.
Theatre Tonic runs weekly in East Kilbride on a Wednesday afternoon, and is facilitated by Dramatherapist Zoe Brook, and Drama Specialist Charles Donnelly.
All Stars Update
The All Stars – an inclusive Therapeutic Drama group in Coatbridge – have been creating scenes inspired by significant dates in 2022.
Valentine's Day, World Kindness Day and World Book Day have all been the inspiration for exciting mini performances. The All Stars have devised some very dramatic scenes – exploring break-ups, road accidents and the effects of too much cabbage soup – to name but a few!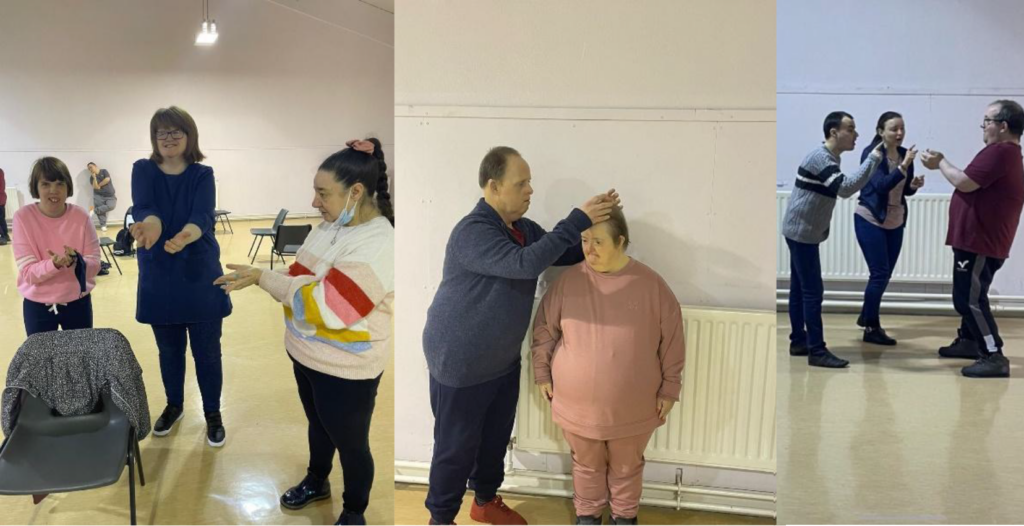 The All Stars are also working on making a glossy theatre programme – all about the group and its members. Everyone has been showing off their modelling skills in a professional photoshoot – and we have some fantastic headshots of all the cast members, now ready to go into the programme. The programme will also share the history of the group, and images of their past performances.
The project is an opportunity for all the group members to remind themselves of their connections, friendships and shared experiences.
The Coatbridge Consortium has awarded the group a grant to cover the costs of printing programmes. The money also ensures the All Stars have the extra time and support needed to recover from the disruptions caused by the pandemic.
The group runs weekly and is facilitated by Drama specialist Jenni Green and Dramatherapist Zoe Brook.
Movement to Music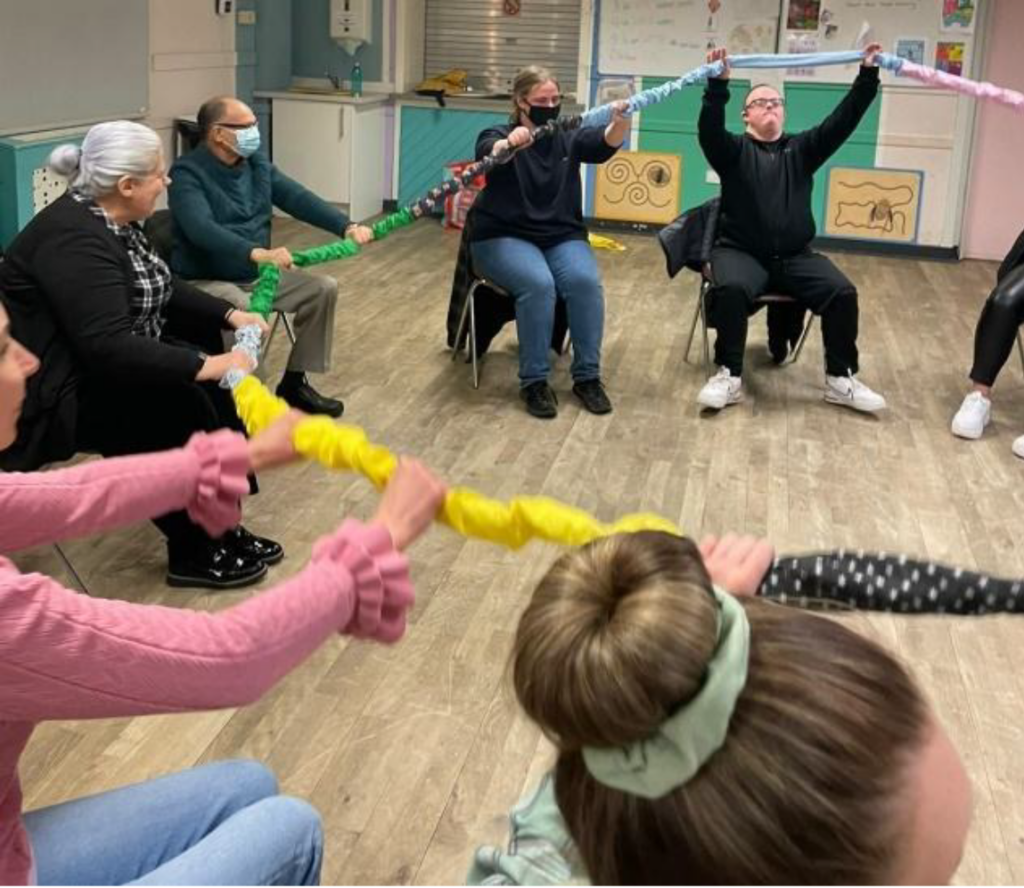 We have started a new Therapeutic Movement class at Kirkshaws, led by Therapeutic Movement and Dance Specialist Jenni Green. This fun class is fully inclusive and supports a range of participants (e.g. people returning to fitness and people affected by disabilities, lifelong conditions or older age ill-health) to get some gentle exercise. And there is lots of chat, fun and laughter too!
Jenni uses props – for example, gymnastic ribbons, chiffon scarves and a very large scrunchie – which encourage people to engage in movement in an imaginative way. It also allows people to overcome their inhibitions and increase their range of movement.
This important piece of work has opened up an opportunity for people who traditionally face barriers to engaging in fitness activities, to start making important changes to their physical health.
What's next?
With the Scottish Mental Health Arts Festival on the horizon, we can't wait to share what's next for the Therapeutic Drama projects at Bazooka Arts. Stay tuned for updates..!