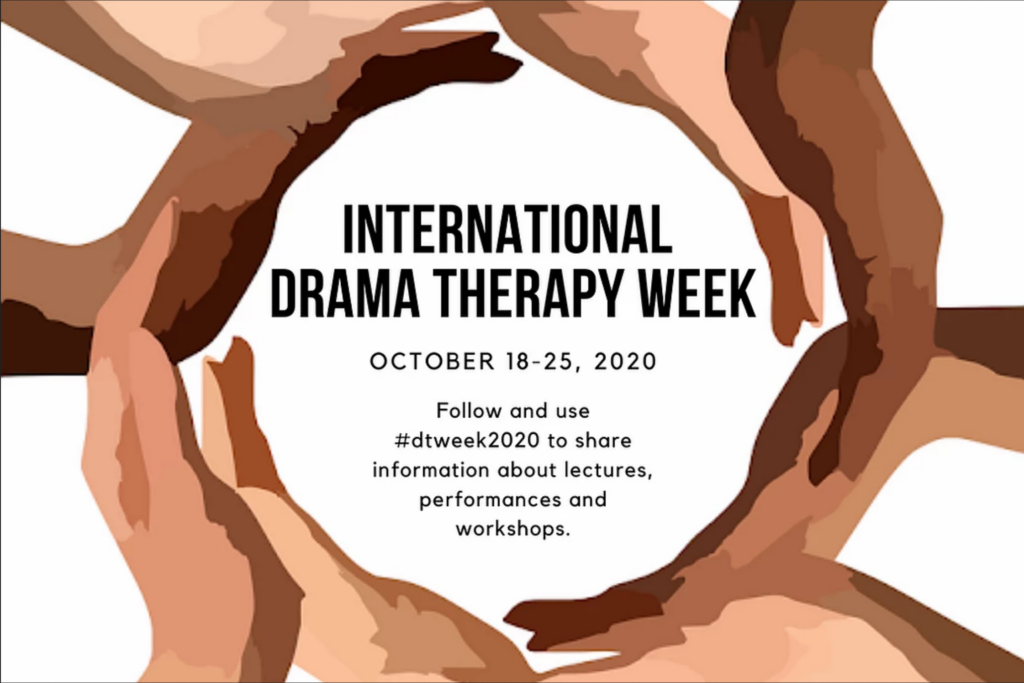 This week we celebrate International Drama Therapy Week!
This year, DT Week takes place from 18 – 25 October.
It's a week where the World Alliance of Dramatherapy invites all of its members to share insights into their work through lectures, performances, and workshops over social media.
You'll find lots of information on social media by looking up the hashtag #dtweek2020
What is Dramatherapy?
Dramatherapy is, in essence, the intentional use of drama and theatre processes as therapy. It fully engages the whole person – through mind, body, senses, feelings and emotions – in creativity, imagination, story and play. We do this through the exploration of real and fictional worlds.
The therapeutic goal of this process is for a person to experience a positive impact on their well-being through a combination of learning, insight, personal growth and / or recovery which is tailored to their personal circumstance.
Dramatherapy, like Art and Music therapy, is one of the Arts Therapies. In the UK Arts Therapists are registered to practice with and regulated by the Health and Care Professions Council.
You may have noticed that International Drama Therapy Week writes drama therapy as two words. In the US, we are described as Drama Therapists; whereas in the UK we write it as one word, Dramatherapy. In Scotland we are very rare, there are currently only 22 Dramatherapists registered and practicing here.
What do you do in Dramatherapy?
When it comes to content Dramatherapy uses the whole world of theatre and film to draw from, which offers a great diversity in approach, making it possible for participants to connect creatively through their preferences and interests in stories, films, TV, plays, genres, issues, or increasingly through computer gaming worlds and characters. There is great scope to work responsively, age appropriately and to take account of levels of inhibition.
Dramatherapy naturally shares some common ground with play therapy – because play is an intrinsic part of drama and drama is naturally a part of play.
Activities include:
Drama games, play and improvisation
Exploring movement, rhythm, voice, gesture and expression
Exploring characters, roles, relationships and communication
Storyboarding and creative writing of stories, monologues, scenes, films or plays
Enacting existing stories, scenes and plays
Making and/or using masks, puppetry, costume, props, set and scenery
Using small world objects , toys, sensory play, art materials to express feelings, ideas, stories
Creating familiar environments, imaginary worlds or alternative universes in miniature or as big as will fit in the available space.
Working with personal experiences – telling their story or bringing everyday issues into the therapeutic space to explore, reframe or rehearse for change
Where appropriate and of therapeutic benefit, filming or performing any of the above to show the therapist or an invited audience.
Trust
Establishing a trusting therapeutic relationship is the foundation of the dramatherapeutic process. This is key to providing a person with a safe place to explore relationships, issues or experiences that are having a negative impact on their wellbeing.
Exploration & Metaphor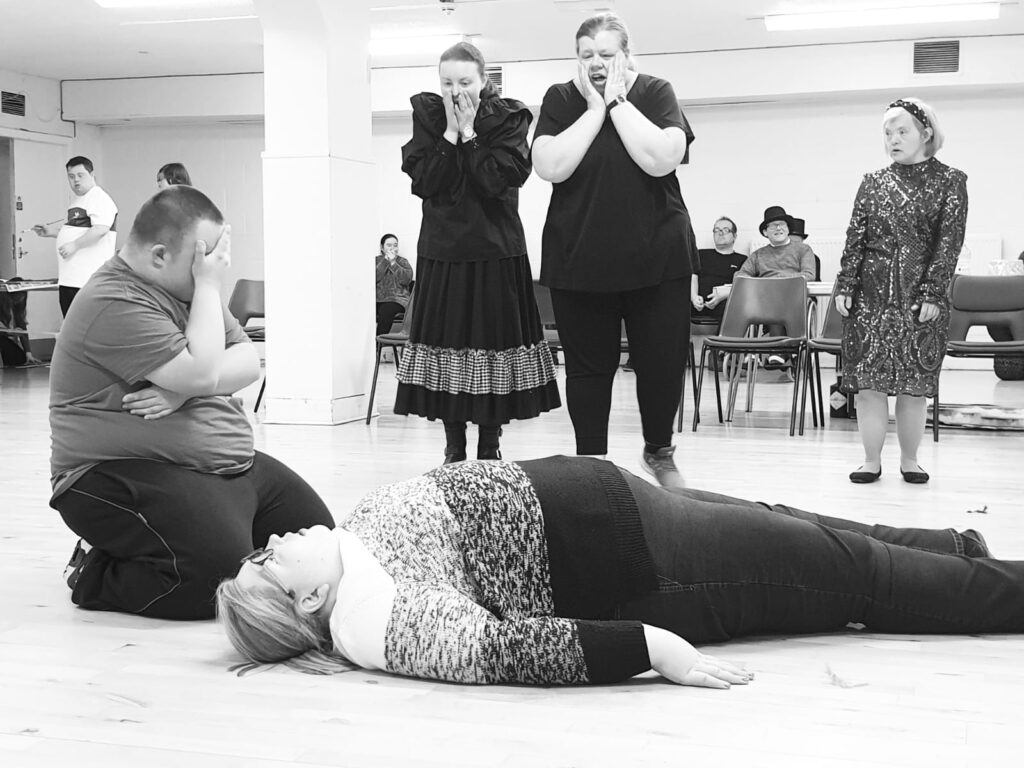 Often the fictional worlds or stories children and adults are drawn to or create can reflect themes and problems from their real world through metaphor. The use of metaphor and dramatic distance are also key to dramatherapeutic process.
The distance of working through imagination and fictional worlds creates a safe and contained way to look at real life problems. Imagination becomes a container, creating both the safety and freedom to explore issues in greater depth than would be possible or bearable to do directly. This provides an opportunity for children and adults to express emotion, explore, process and solve problems and to integrate their past experiences and develop greater tolerance of conflicting emotions.
Our Dramatherapeutic Process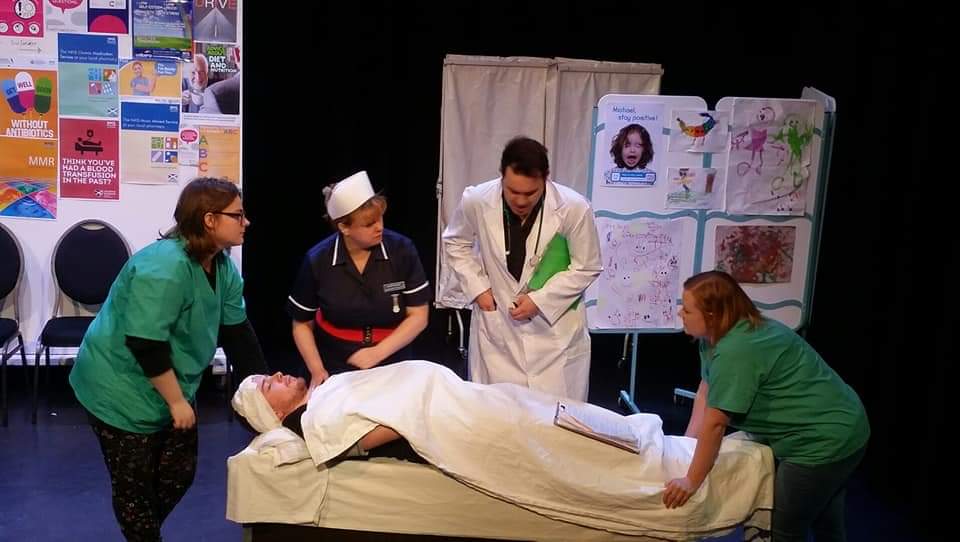 Here at Bazooka Arts we offer one to one and group dramatherapy through our therapeutic programmes. This service has been available to adults as part of the lottery funded Create and Connect Coatbridge project. We have provided dramatherapy to children through our schools programmes in both primary and secondary schools in North Lanarkshire.
Our dramatherapy approach also underpins our therapeutic theatre and participatory drama programmes. This includes our 'All Stars' all-ability Drama group for adults in Coatbridge, the 'Acting Up' drama programme for children in East Renfrewshire and our work with 'Theatre Tonic' – a group of adults who make theatre for wellbeing in East Kilbride.
This Autumn, Theatre Tonic are having to work on Zoom as community venues remain closed and virus transmission remains high. The group usually devise their own plays and perform at The Scottish Mental Health Arts Festival. As they are unable to progress their current play 'The Princesses Blankets' beyond Zoom readings, they have decided to use the time to explore some different plays, and with Halloween approaching the new adaptation of Mary Shelley's Frankenstein by Rona Munro seemed like a great place to start.
Theatre Tonic Film
Below is a link to a film we made whilst out and about visiting members of Theatre Tonic to find out how they've been getting on during these 'unprecedented times' and what they were missing about their usual face to face weekly drama sessions.
New Pathways
We are also pleased to announce our participation in the book New Pathways by Cass Fleming. New Pathways is a major multi-institutional research project that involves Goldsmiths, University of London, the Royal Central School of Speech and Drama, Queen Mary University of London, and the professional organisation Michael Chekhov UK.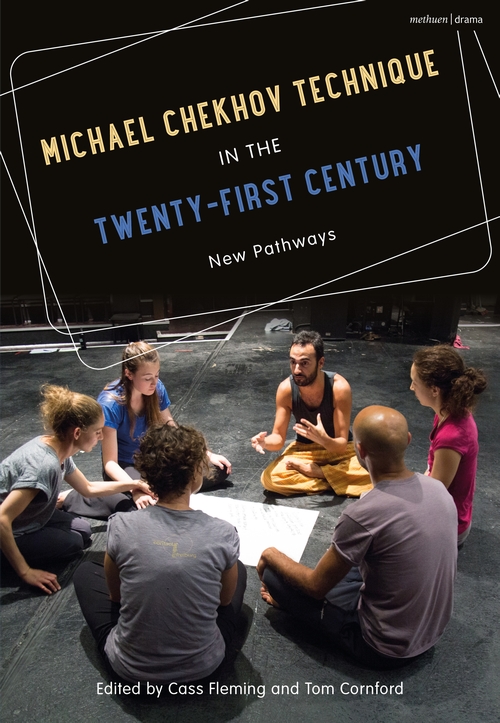 The book's full title is Michael Chekov Technique in the Twenty-First Century: New Pathways. It covers various ways the Michael Chekhov technique is used in drama and dramatherapy, including some of our work here at Bazooka Arts.
Thank You For Reading
Please share this page with someone who you think will find it interesting!
Want to learn more about our dramatherapy projects? Take a look at Our Projects page.